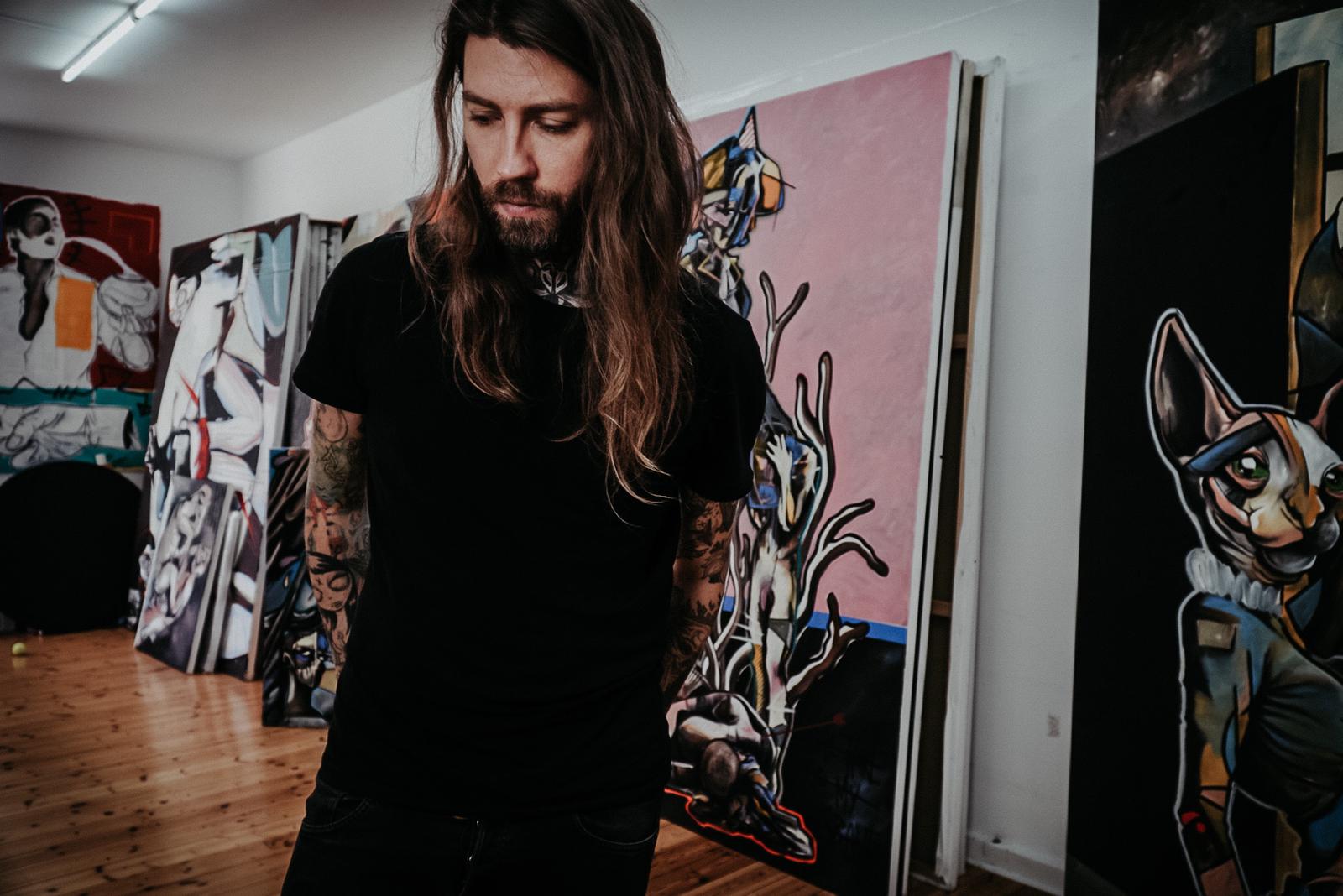 Daniel Harms
was born on the 7th of October and based in Berlin since 2007.
Taking great inspiration from his own personal history and events rooted in his hometown Hamburg, Daniel creates art evolving around the themes of alienation and connection. Within his work reality is at times enhanced simply through its exaggeration.
Harms' trademark is showcased through his colorful aesthetic which depicts characters in scenarios coinciding with time and space.
In the past Harms exhibited with renowned artists such as Gerhard Richter, Georg Baselitz, Markus Lüpertz, A.R. Penk and H.R. Giger.
Get in Contact
For business inquiries feel free to get in touch.
Contact me
All
2021 - AMNA
2020 - Strange Days
2017 - Cannibals
2016 - Mirrors
2016 - Rotkäppchen
2016 - Küstennebel
2014 - FHOMI
2013 - Hold Tight
2013 - Redux
2012
Projects
Publications
Publications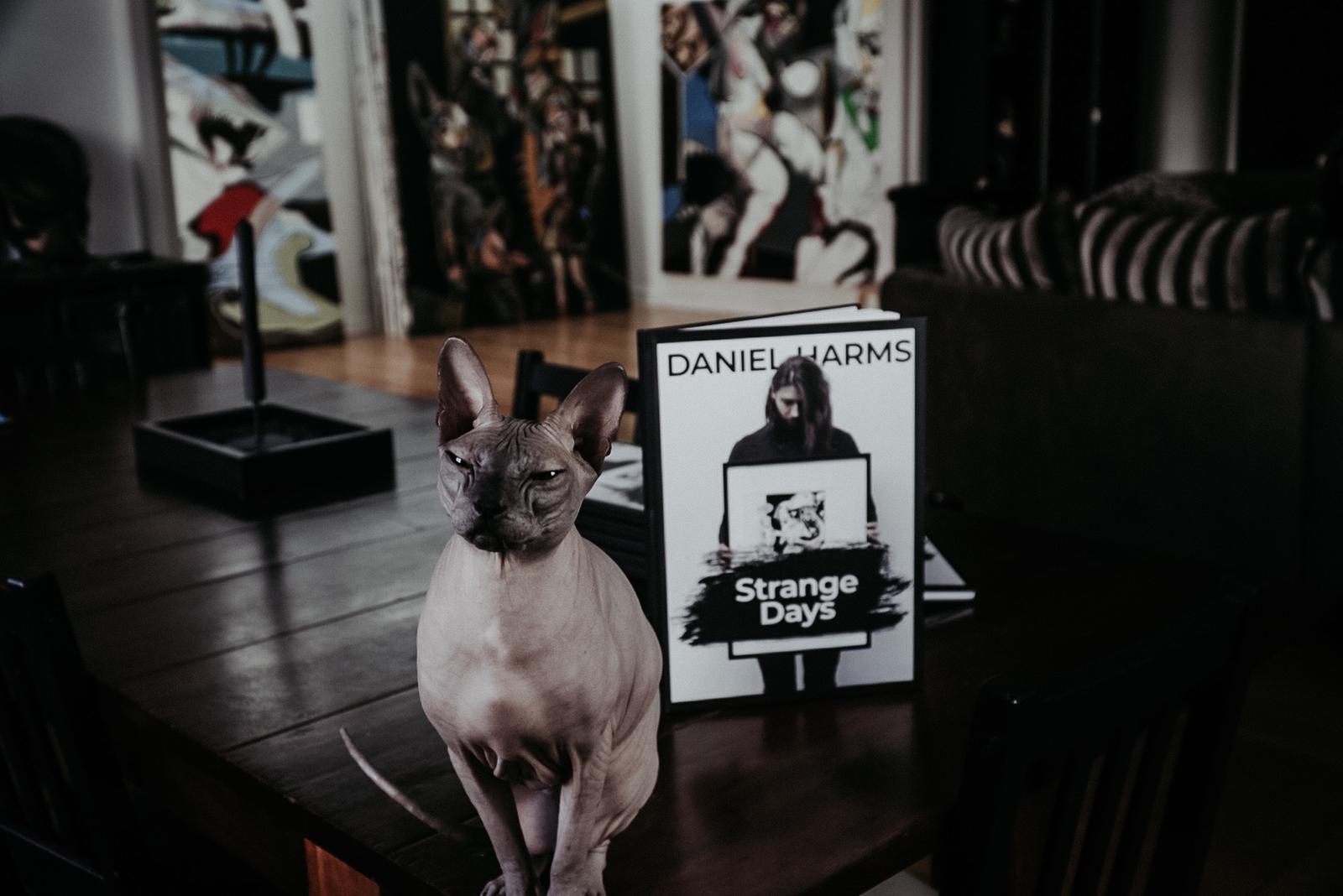 2014 | "Hold Tight" 42 pages, German/English 29,5 x 21cm view here
2015 | "Falsche Helden oder mutige Irre" 8 pages, German 42 x 30cm view here
2020 | "Strange Days" 96 pages, German/English 26,7 x 30cm
Artpapers for Download:
2017 | "Couples" Download
2016 | "War" Download
2016 | "Küstennebel" Download
2016 | "Mirrors" Download
2016 | "Rotkäppchen" Download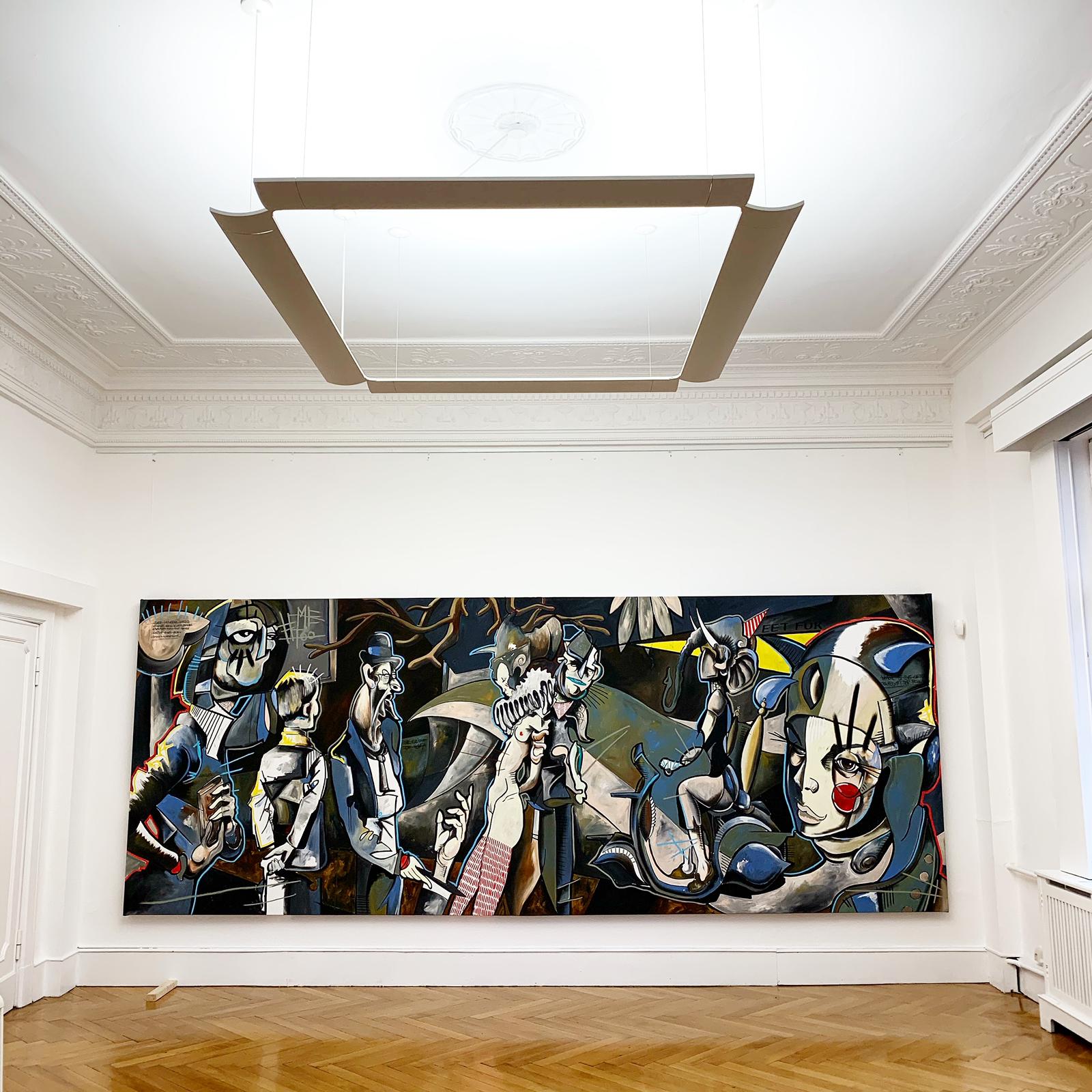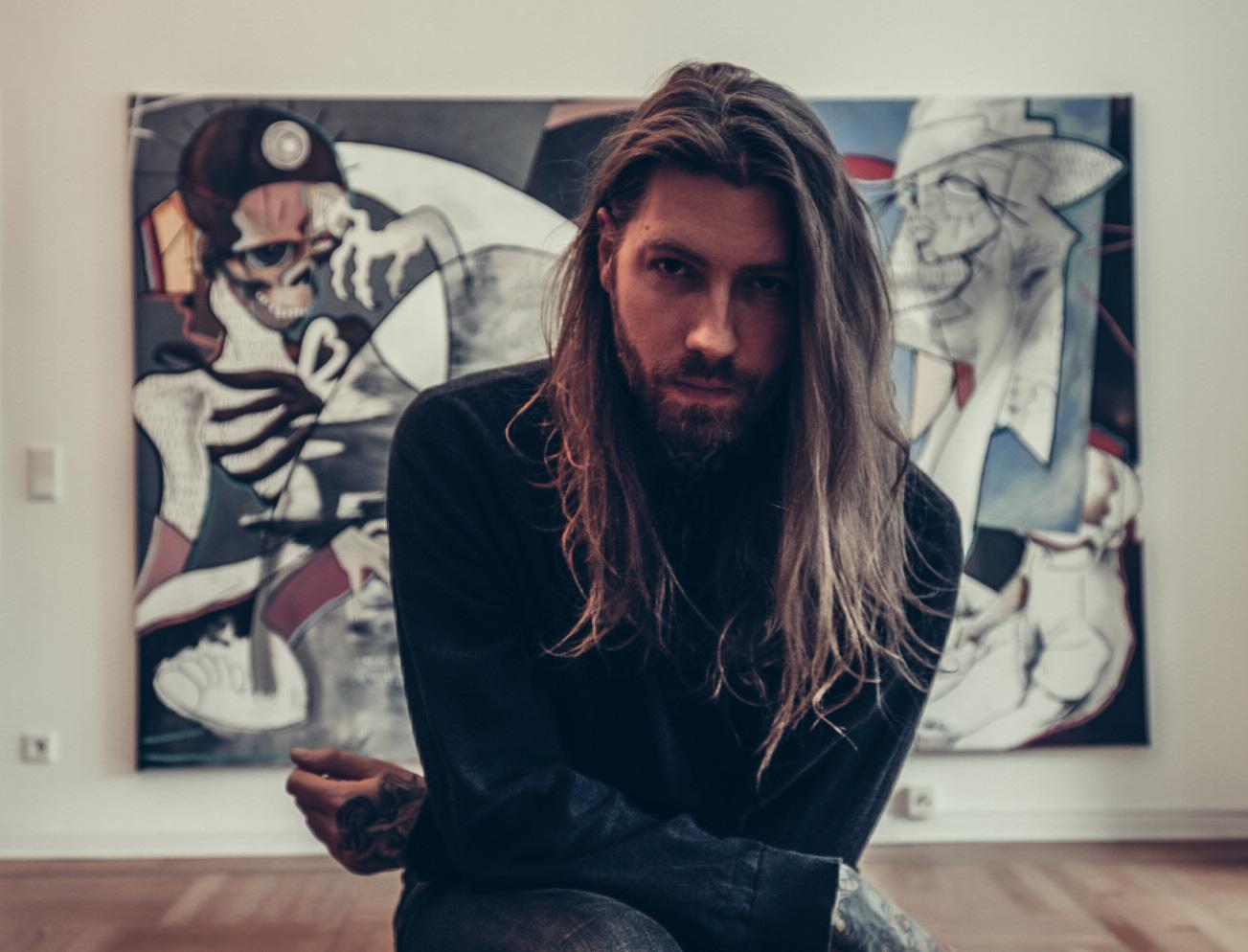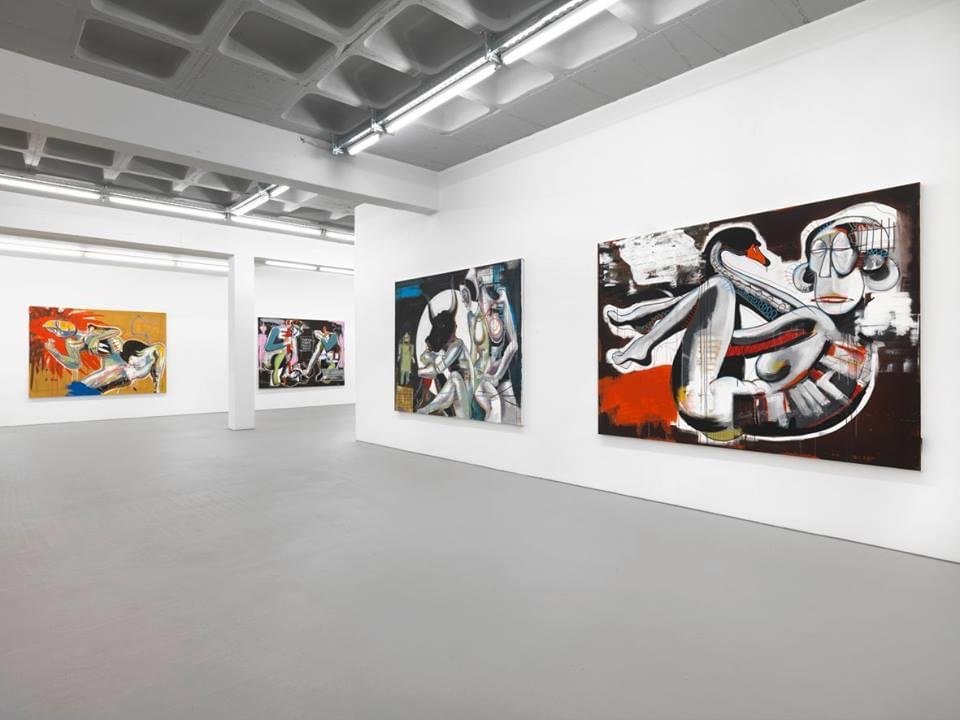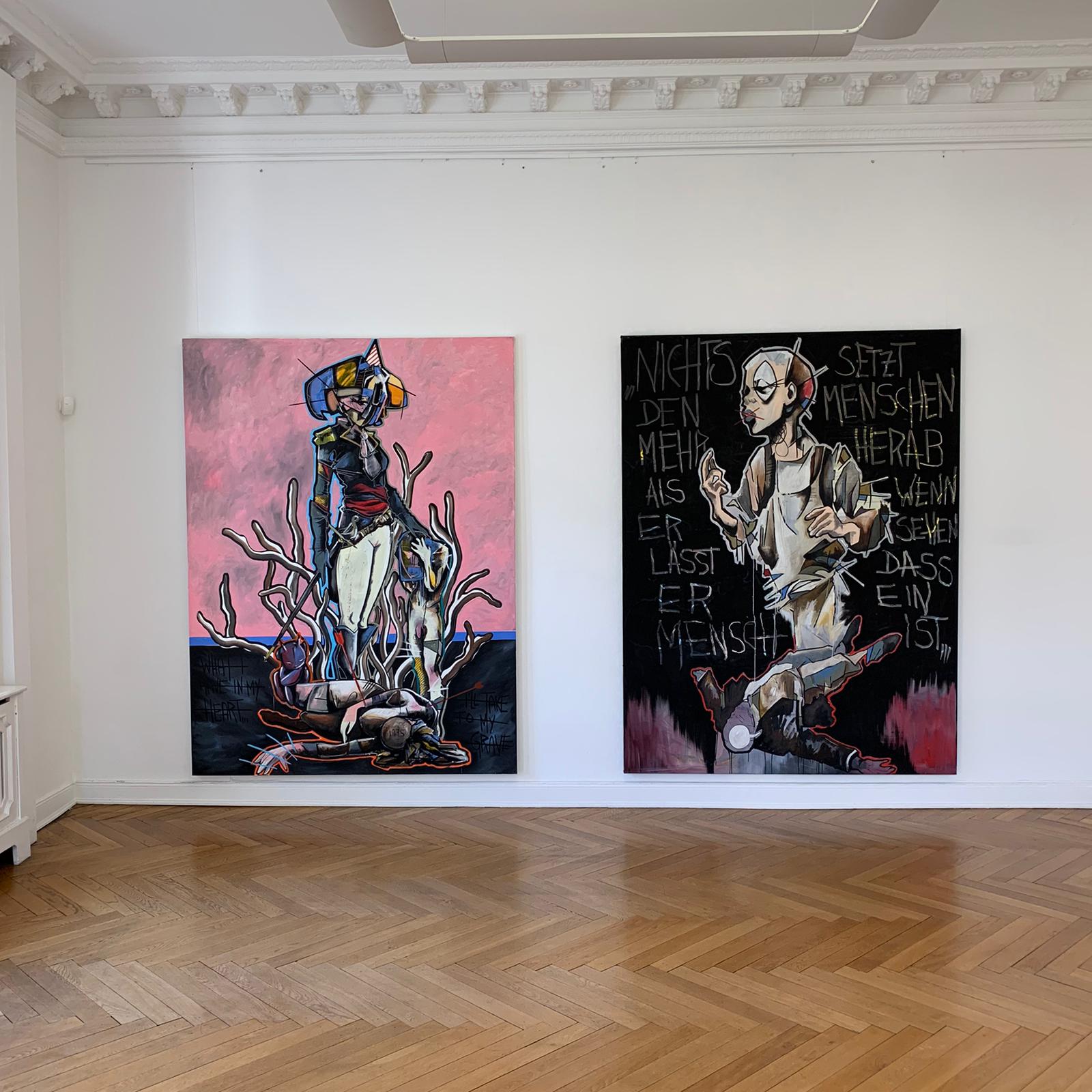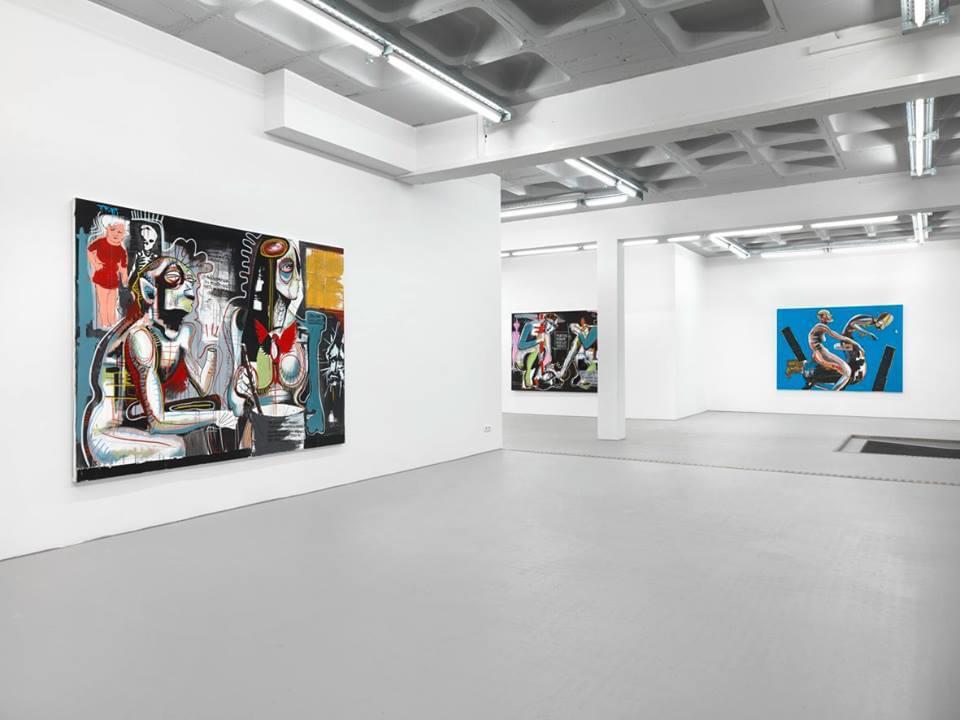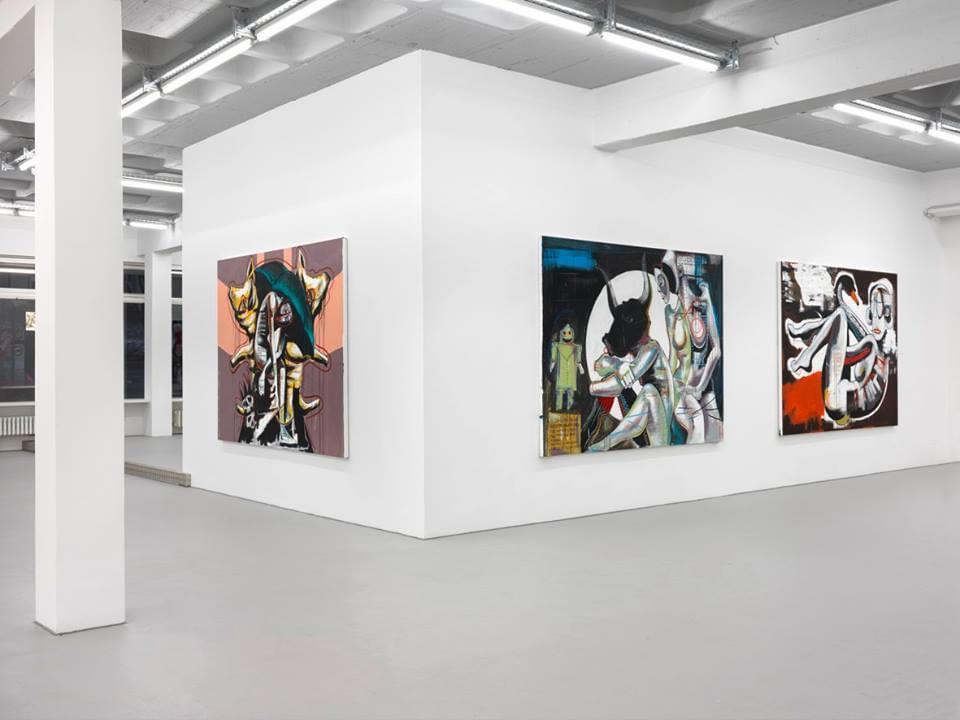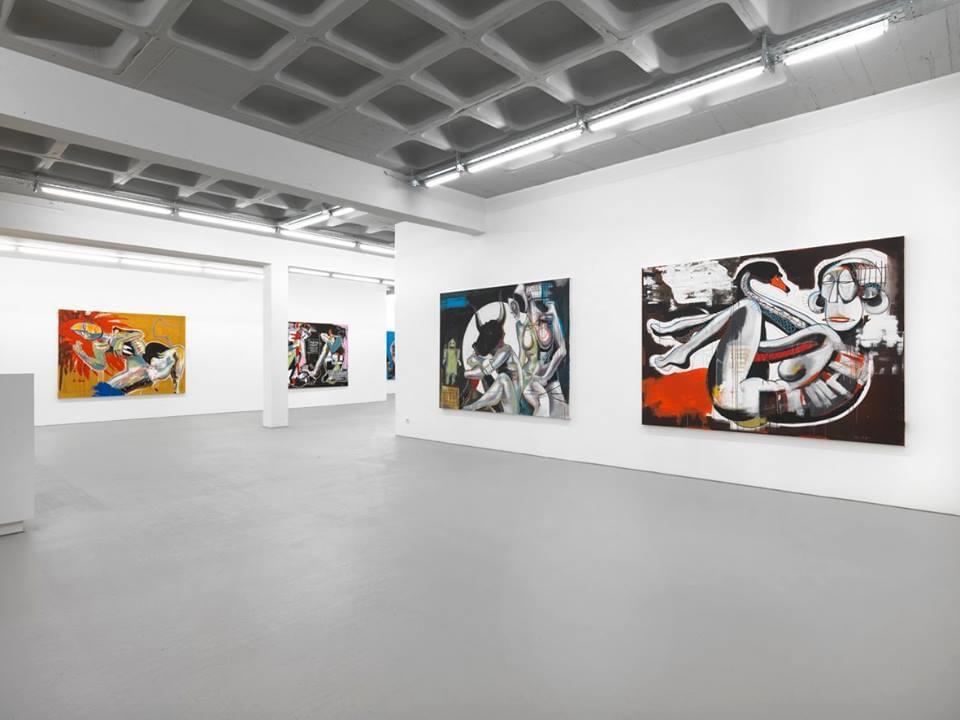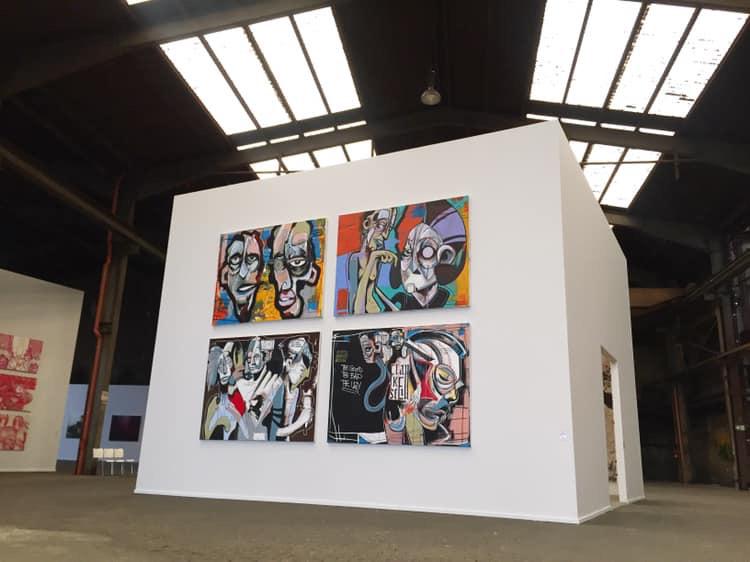 2021

September 17. - October 24. 2021

Solo Exhibition at Museum Bensheim

2020

February 13. - March 26. 2020

Solo Exhibition "Strange Days" at Köppe Contempoary

2019

January 19. - February 16. 2019

Group show at the "Copro Gallery" in Santa Monica with H.R.Giger, Marc Ryden, Chet Zar and Chris Mars

June 01. - October 13. 2019

NordArt 2019 Art Fair

2018

March 01. - May 01. 2018

"Out of the collection" Group exhibition with A.R.Penk, Jonathan Meese, Sebastian Schrader at Berlinartprojects, Berlin

June 08. - October 07. 2018

NordArt Art Fair

September 27. - September 30. 2018

Positions Art Fair Berlin

November 07. - November 10. 2018

Group Exhibition at KPM Berlin

November 13. 2018

Benefit Art-Auction at Berlinerische Galerie

2017

March 03. - April 22. 2017

Group Exhibition at Janine Bean Gallery

November 01. 2017

"Mianki Gallery" preview of the Benefit Auction of the Telefonseelsorge

November 08. 2017

Benefit Auction of the Telefonseelsorge at Berlinerische Galerie

December 08. 2017

Solo Exhibition "Cannibals" at Marc Richter Gallery

2016

March 11. 2016

"Küstennebel" Solo Exhibition at Marc Richter Gallery

March 17. 2016

"Rotkäppchen" exclusive sneak Preview at Metropolitan Gallery Hamburg

May 19. 2016

"Kunstkontakter goes Bananas" at Villa Kult Berlin

September 15. 2016

Positions Berlin Art Fair

October 06. 2016

Group Exhibition "Priests and Prawns" at WBB Willner Brauerei Berlin

October 26. 2016

Group Exhibition at Mianki Gallery

November 01. 2016

Benefit Art Auction at Berlinerische Galerie

November 24. - January 28. 2017

Solo Exhibition "Mirrors" at Anaid Gallery Berlin

2015

March 12. 2015

"Come Home" Group Exhibition at BAP//ISTANBUL Gallery, Turkey

March 13. 2015

"Recharged Reality" Group Exhibition at BERLINARTPROJECTS Gallery

September 19. 2015

"Proud Collector III" at The Grand, Berlin with G.Baselitz, G.Richter, M.Lüpertz and A.R. Penk

November 03. 2015

6th Benefit Art Auction in favor of Suicide prevention work and telephone counseling at Berlinerische Galerie

2014

February 08. 2014

"Hold Tight" Solo Exhibiton at BAP//ISTANBUL Gallery, Turkey

September 18. 2014

"POSITIONS Berlin" Berlin Art Week 2014

December 05. 2014

"Falsche Helden oder Mutige Irre" at BERLINARTPROJECTS Gallery

2013

September 19. 2013

"Preview Berlin Art Fair 2013" at Berlin Hyp

September 21. 2013

"REDUX" Solo Exhibition at BERLINARTPROJECTS Gallery

2012

August 01. 2012

Exhibition with H.R.Giger at Be//cause art space gallery in Neapel